Our Mission
Our mission is to support established as well as new organizations to build up a sustainable business, generating innovative products and solutions. A business building on the core competencies of the organization, enriched by the capabilities needed for a successful future.
We support this by providing customized solutions for individual needs in the areas of innovation processes, agility, transformation, leadership and mindset development with our network of facilitators, experts and coaches.
The story behind the "why"
Coming from the healthcare industry we are passionate about innovation and high medical value solutions. We are fully committed to our strong purpose of contributing to society with medical solutions. Innovation is the key: How do you transfer ideas, given our often limited resources, to targeted solutions that are not only feasible but also needed by the customer?
In this context, we were not only able to acquire a great amount of knowledge, but also to build up a large network of motivated experts who are themselves successfully engaged in innovative companies.
However, during our journey we realized that organizations repeatedly struggle with innovation and fail to realize their own potential. Innovation is misunderstood with often competing ideas. The notion that innovation is actually a capability that needs to be nurtured and managed and is a measurable and risk-reducing process is often missing. In addition to process knowledge, the innovation mindset is underestimated. Yet it should be so simple:
Innovation isn't 'creativity', it's a capability that you manage, that you keep up to date and is vital for the success of a company.
With this in mind we are constantly improving the way we create and deliver solutions by
Observing and questioning the status-quo by proving proposals
Collaborating and enabling employees to improve their work and work environment
Being curious and continuously learning from others and from other industries
Experimenting and integrating learnings into our organization in order to be a truly customer centric company
We want to share this knowledge and network. Imagine when companies and organizations begin to fully exploit the innovative potential that lies dormant within them. Imagine what your "tomorrow" looks like "today"!
Our Values
We believe in:
Our Vision: We shape our customers' tomorrow, today.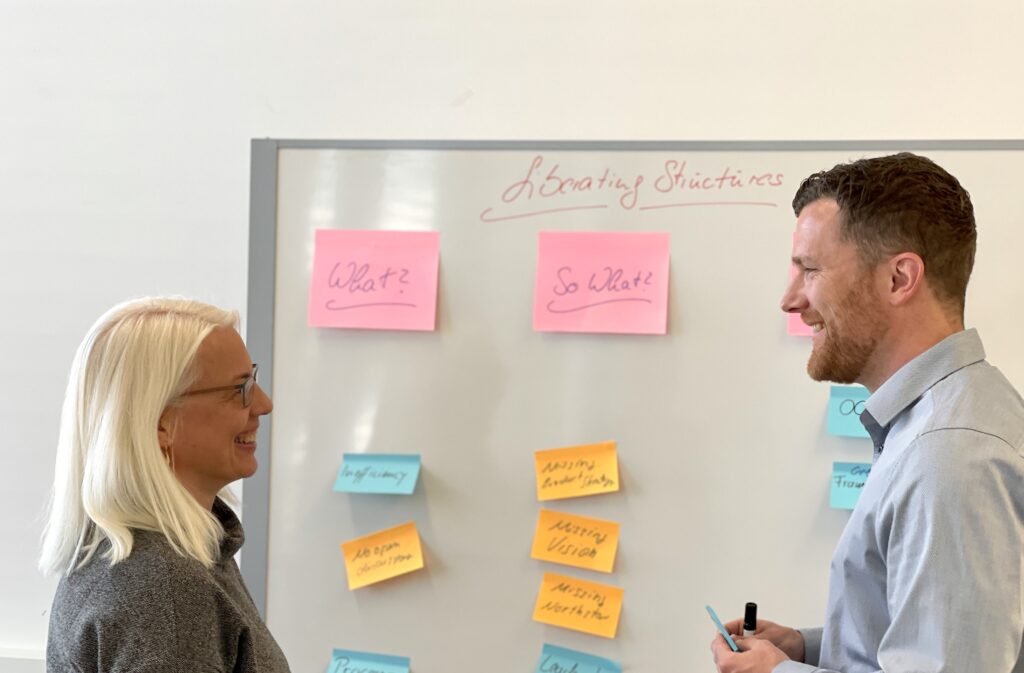 Portrait
Annette (the creator) and Thomas (the connector). Two passionate entrepreneurs and founders, who are enthusiastic about the innovations of tomorrow. With more than 37 years of combined experience in healthcare and R&D, they see how companies and business units fail to realize their full innovative potential.
But it can be so simple!
With concepts proven in practice and a network of competent experts who are themselves active in business, they want to support companies in unleashing their innovative power to help them shape our future.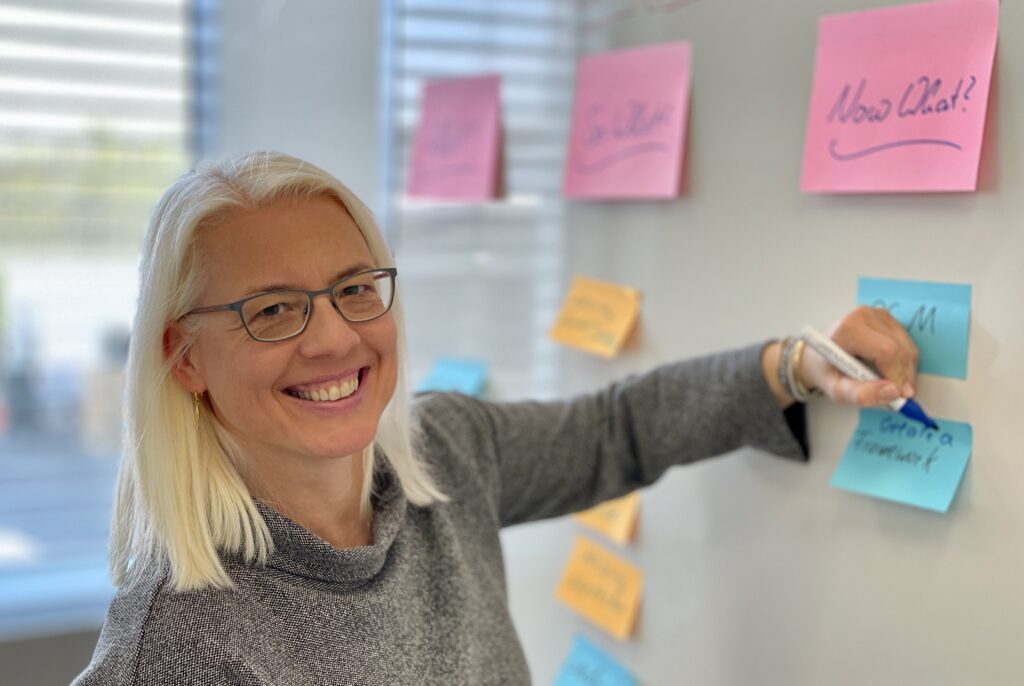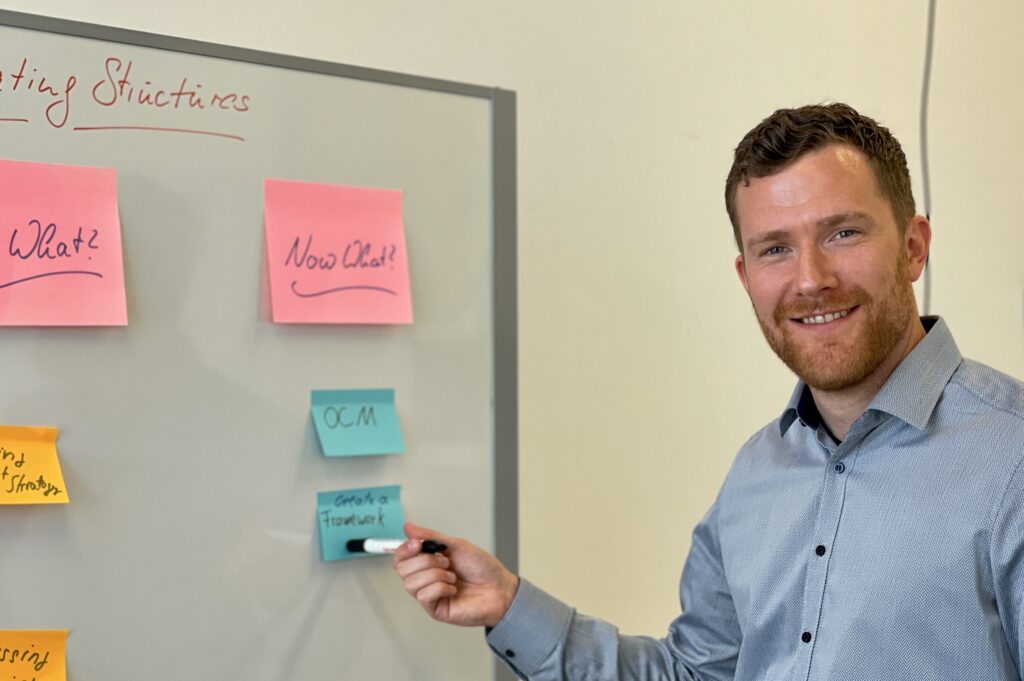 Get in contact with us!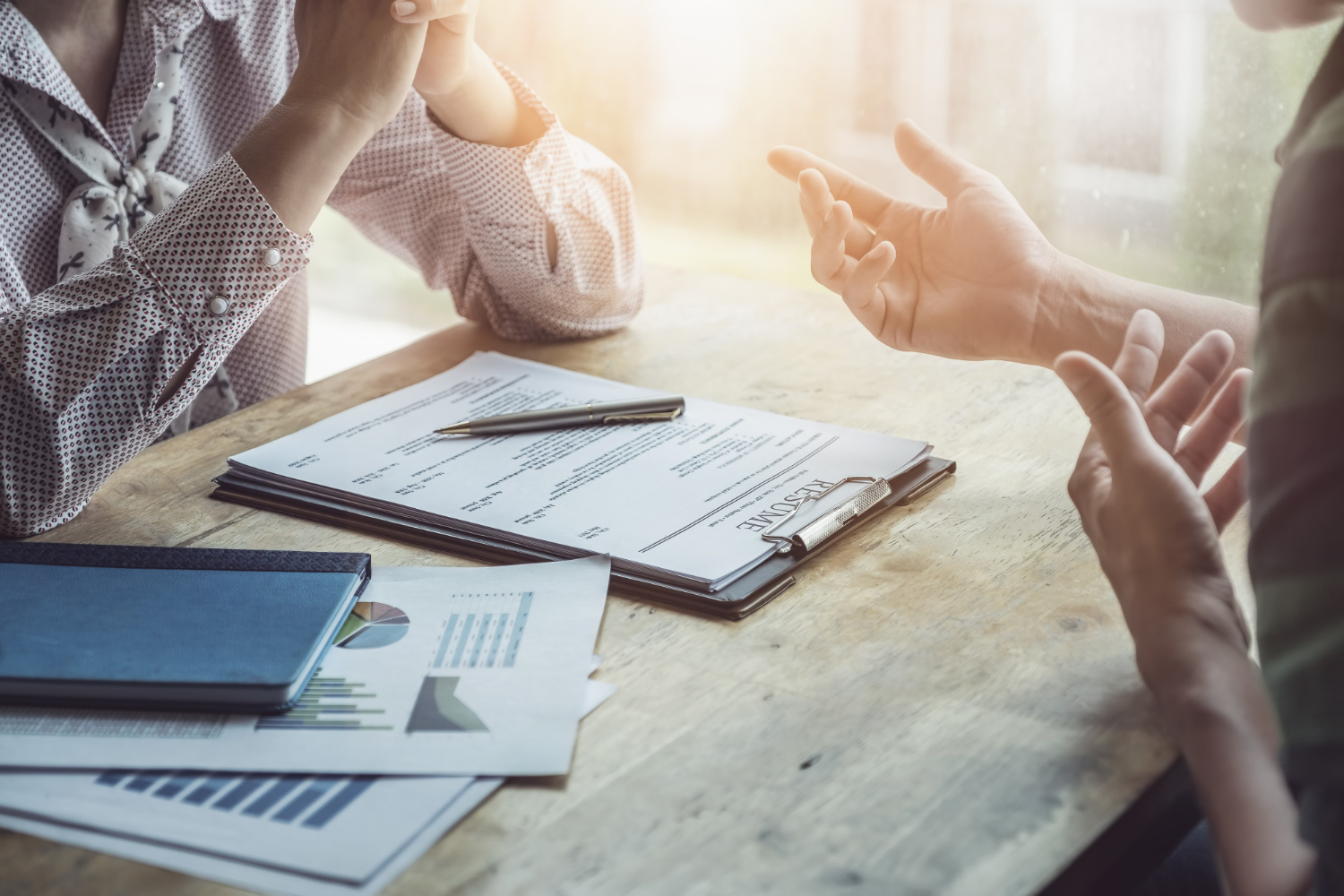 Are you wondering how to make sense of the information and sources around innovation and agility?
Register to our Learning Nuggets here…